Since the first release of d3View, there have been many incremental but bold steps that were taken to tackle the problem of simulation data management especially related to LS-DYNA. I am proud to announce the next generation of simulation data manager that will be available shortly to worldwide users in the form of d3View v2.0 beta. It is a result of over 5 years of part time development with a simple goal of using web 2.0 technologies to help LS-DYNA users manage, mine, compare, and collaborate their simulations.
Many people have helped me in various ways (feedback, testing and simple encouragement), and I wish to thank them all because without that, it would not have been possible to sustain the development, especially when it was being done as a hobby.
If you are interested in beta testing, please send an email to info at d3view dot com.
New Home Page (Click for larger View)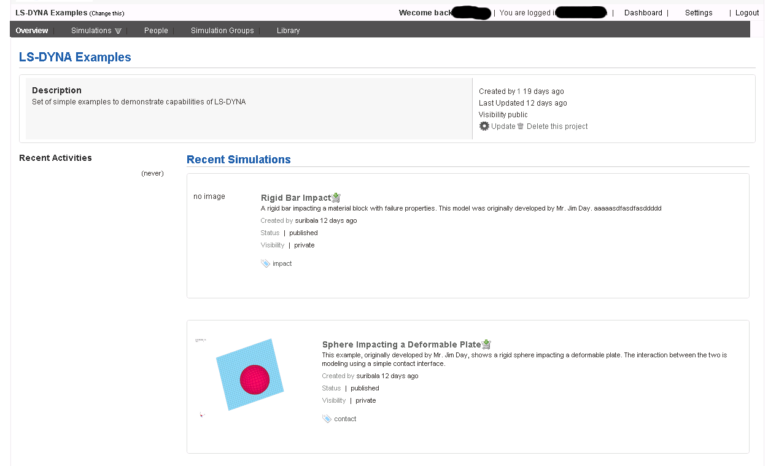 Simulation View (Click for larger View)