d3VIEW provides advanced capabilities that can accelerate your data analysis and exploration. One of these features includes machine learning, the ability to train AI to predict outcomes.
Machine Learning helps complicated business processes that can be hard to define without demonstrating its concepts. ML can also aid in data mining, finding relationships in data more efficiently.
The process involves showing examples of the operation to be learned. For example, as illustrated below, the machine is presented with concrete, correlating data about an SUV, motorcycle and car. After it processes this, the machine can then decipher the correct counterpart when given the image of a motorcycle.
In more sophisticated analysis, the machine can predict an outcome from new data based on the previously given data. In data mining, the ingenuity of machine learning can help determine if particular data is useful or not.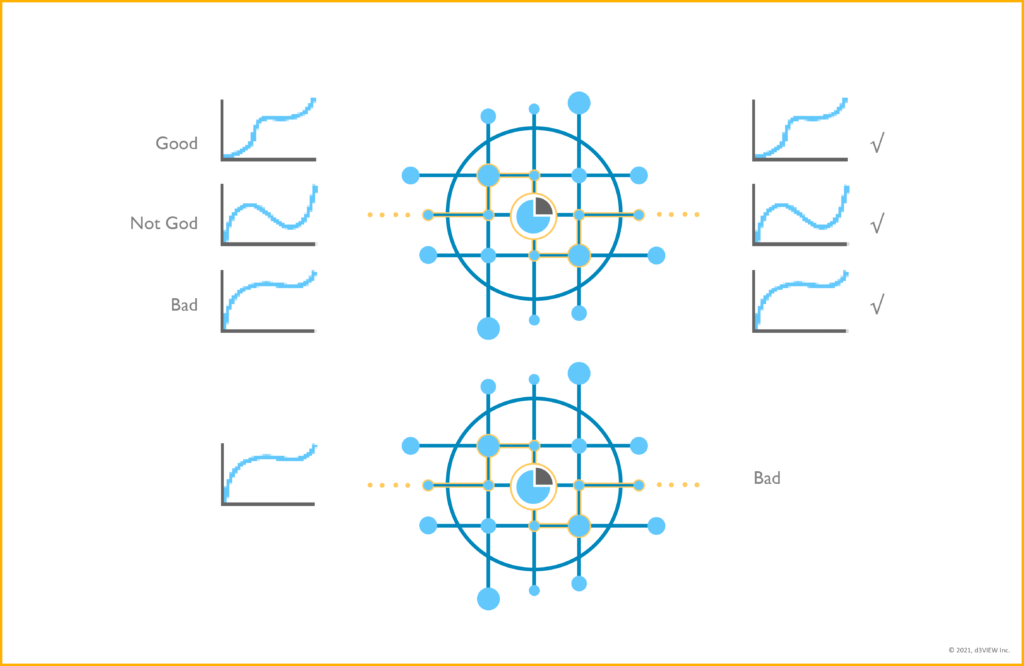 Below is another simple illustration on how a machine can decipher a result using data tables.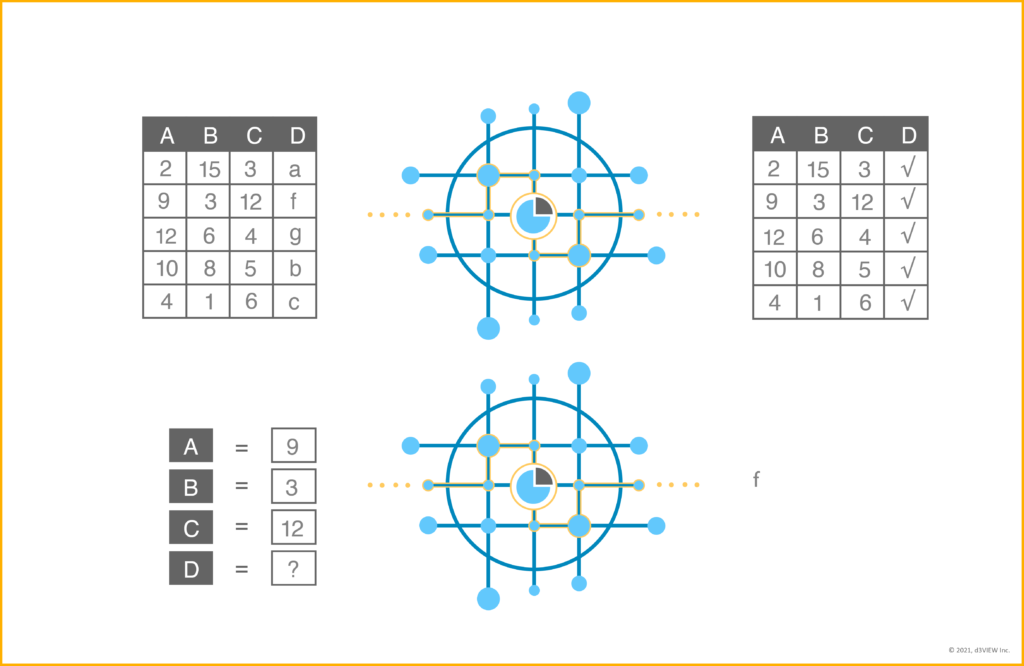 For more information about how d3VIEW's machine learning works, feel free to contact us here.