Last week's blog explained how d3VIEW supports crash safety through customized aPLI (Advanced Pedestrian Legform Impactor) templates. This week, we'll look into how d3VIEW's templates help with Pedestrian Head Protection.
Pedestrian protection criteria specify that pedestrians should not suffer head injury during impact of 160+ points on a vehicle hood. Regulations state that impact should not exceed a HIC value of 600 for each point. To deduce the HIC, or head injury criteria, we take the value between states T1 and T2 during impact. Each HIC value will then aid in determining a vehicle's predicted score.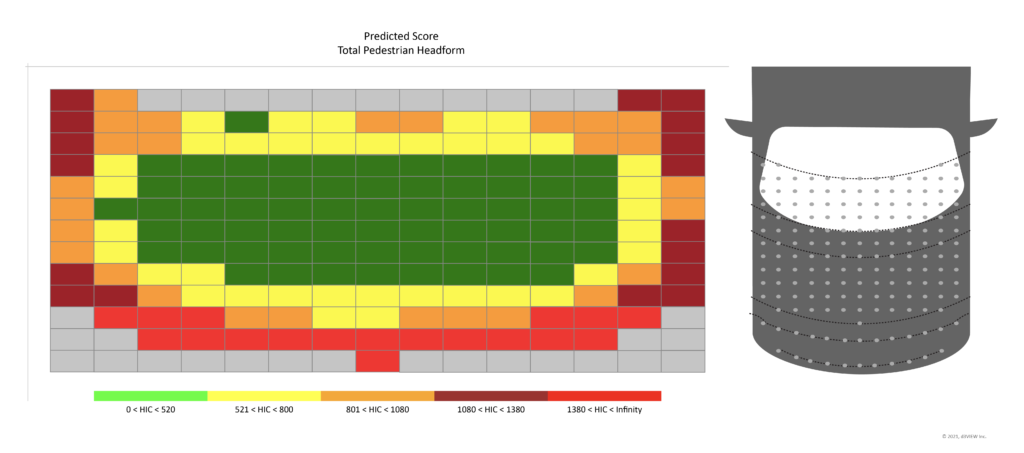 Simulating 160+ different impacts, collecting the data and manually processing it can be cumbersome and inefficient. With d3VIEW, 160 simulations can be performed in parallel and data can be processed immediately after. Using a specialized template for Pedestrian Head Projection, data is transformed into a consolidated score card and 2D table which shows pass-or-fail color-coded bins.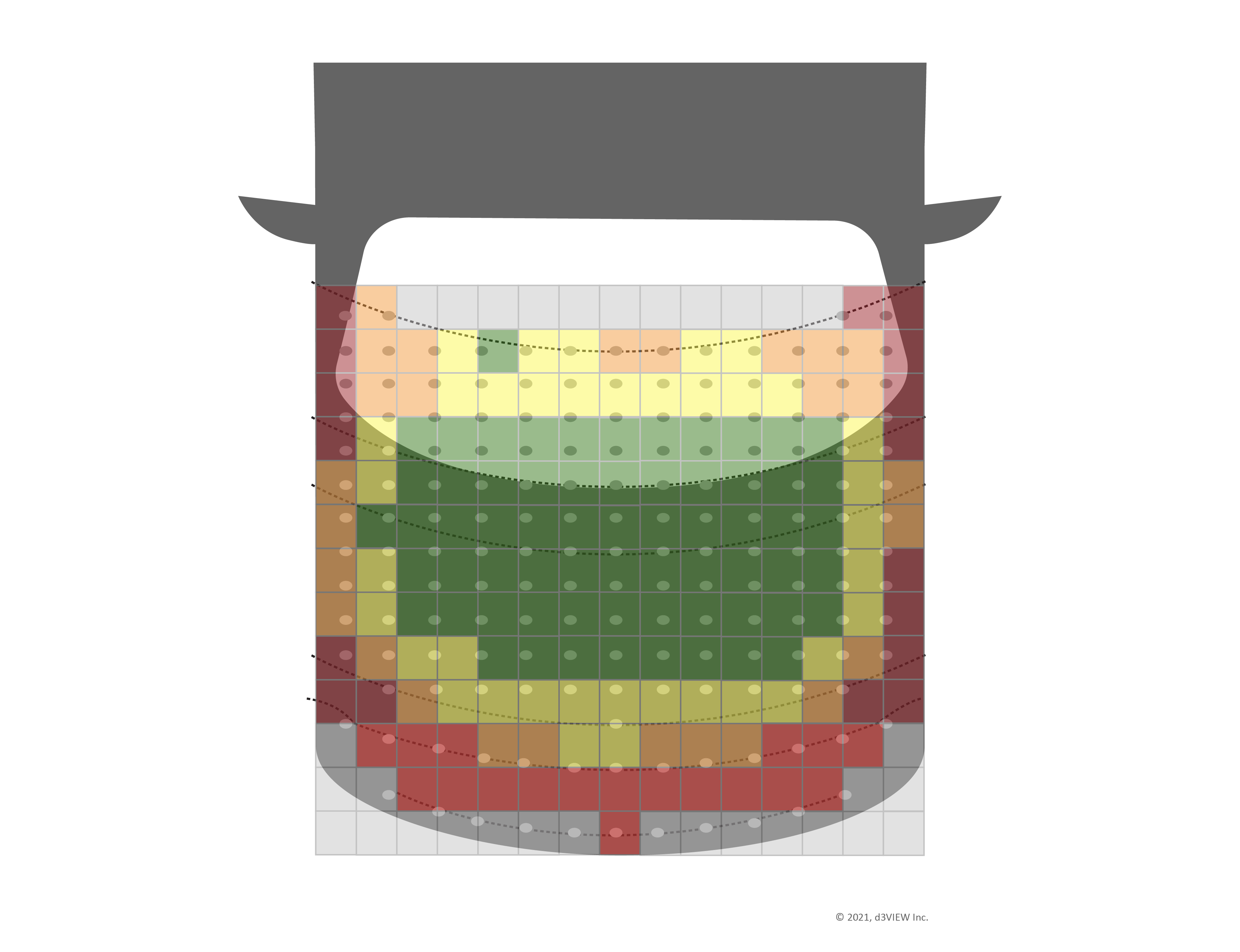 Another important element in the Pedestrian Protection template, the Opportunity Chart, maps out what points can be improved quickly. Bins that have HIC values just under regulations are highlighted.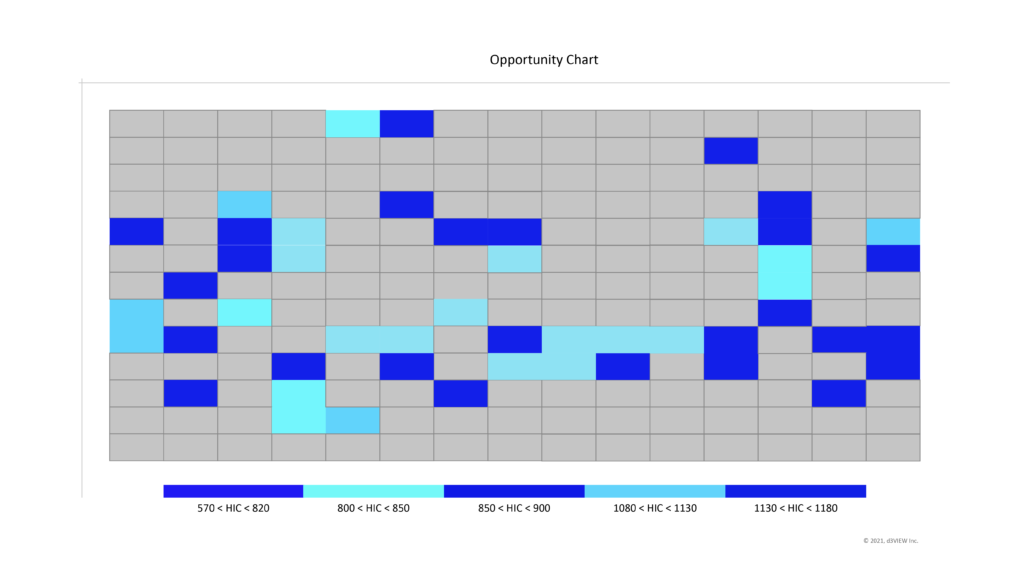 Simlytiks packages pedestrian head impact data for quick comparison and showcases more than just the visualizations shown above. It saves time spent on non-engineering tasks (i.e. data processing), eliminates manual error and frees up time that would have been spent on training how to understand raw data. The following illustrations are more ways Simlytiks makes exploring this data easier.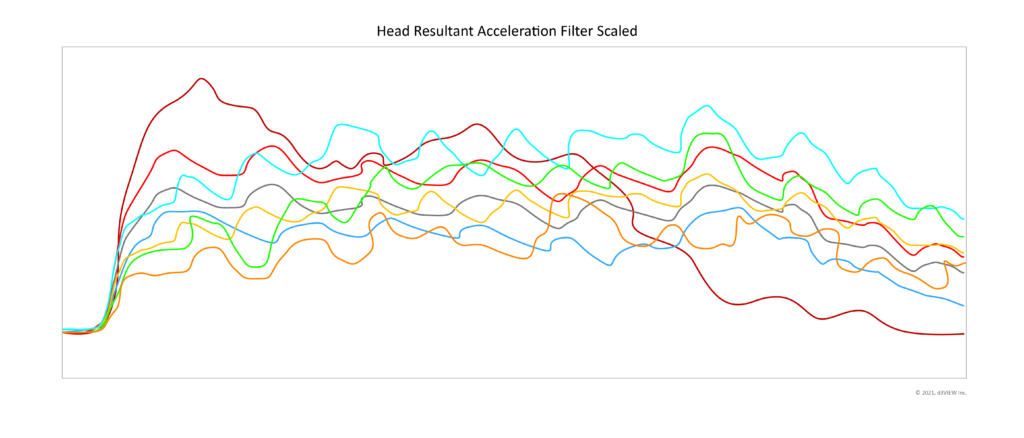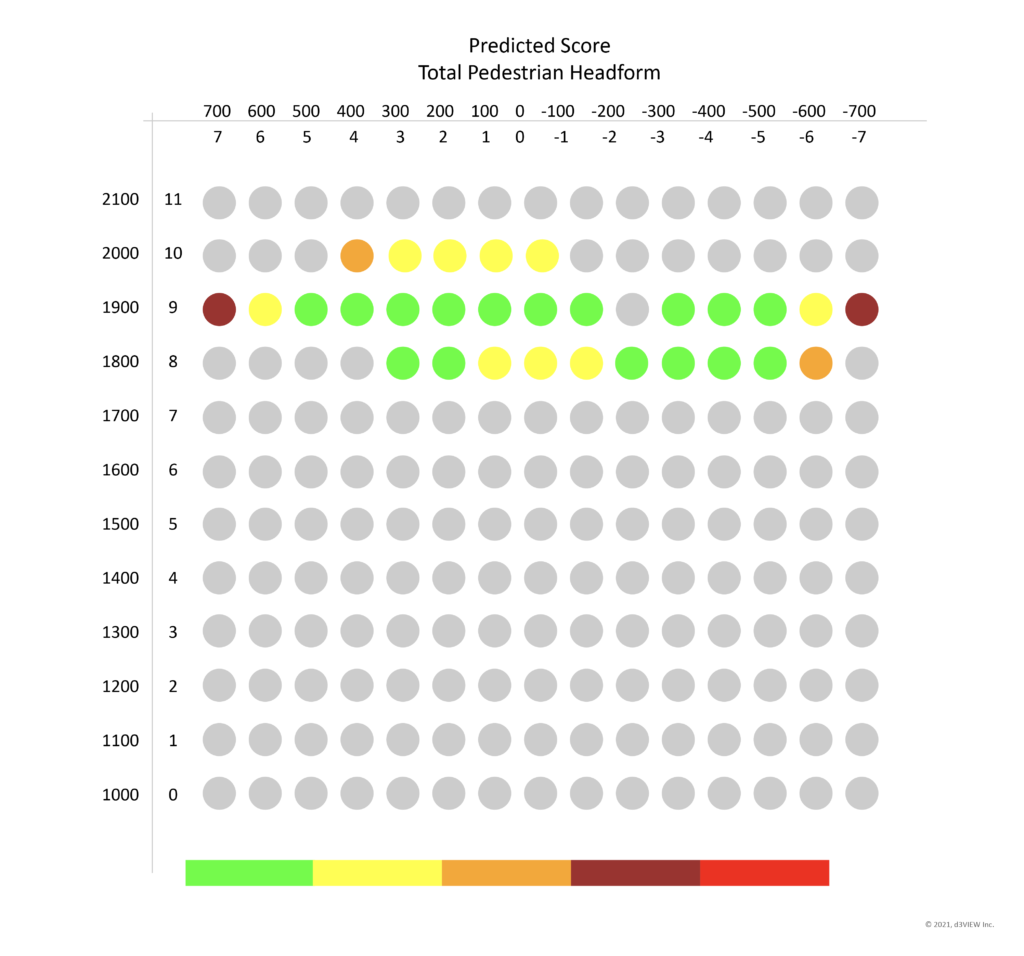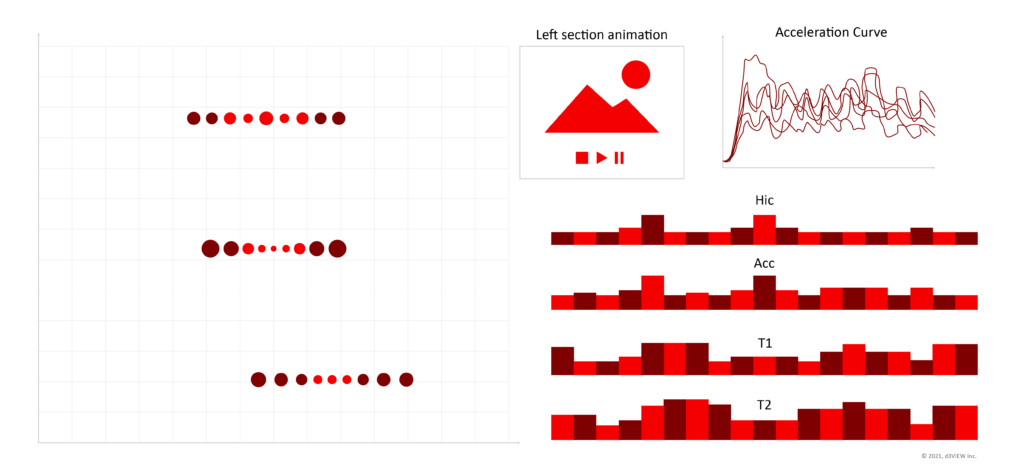 Let's take one last look at how d3VIEW can make Pedestrian Protection analysis smoother and more effective with the following chart.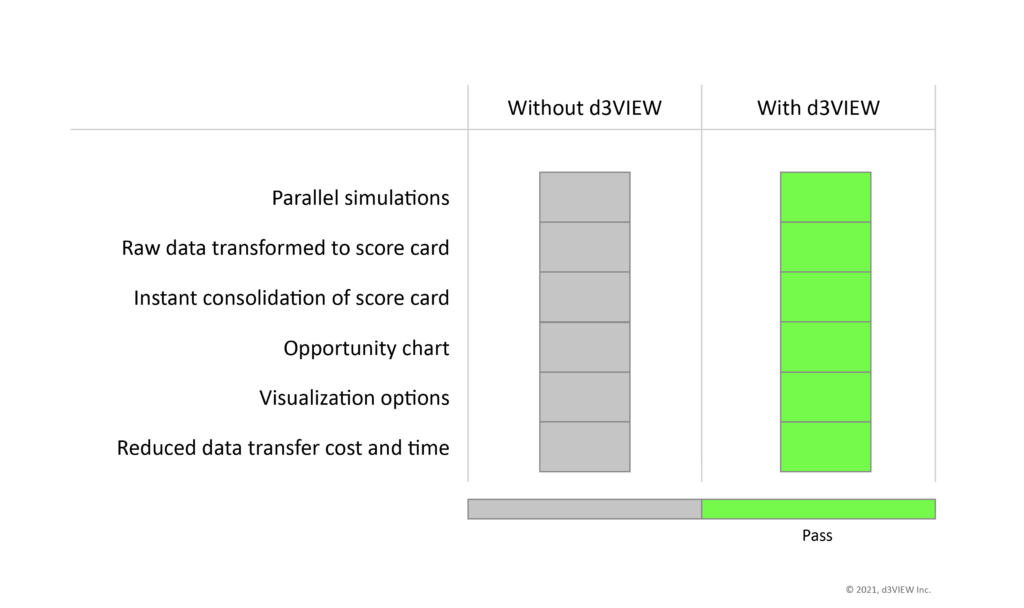 To read more on how d3VIEW helps with Pedestrian Protection, please check out this article from SAE.